Kristine Tucker, Esq, Associate Attorney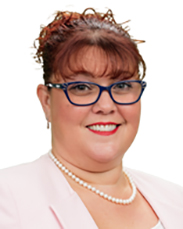 Kristine Tucker received her Bachelor of Arts in Legal Studies from the University of Central Florida.  While attending undergrad and law school, she worked for ten years as a paralegal in the areas of probate, trusts, estates, and guardianship.  Kristine worked full time as a paralegal while attending Florida Agricultural & Mechanical University, College of Law in the part-time evening program.  During law school, Kristine was a Student Representative on the Student Bar Association, President of the FAMU Student ACLU Chapter, Vice-President of the FAMU Stonewall Chapter, and Vice-President of Law Students for Reproductive Justice. Kristine graduated Florida Agricultural & Mechanical University, College of Law in December of 2014. She was awarded the Black Law Students Association Spirit of Service Award in the spring of 2015, and was nominated for the Florida Agricultural & Mechanical University, College of Law Alumni Rising Star Award in 2016.
Kristine held the positions of Secretary and President of the Central Florida Gay and Lesbian Legal Association voluntary bar association ("CFGALLA") from May of 2015 through August of 2016.   She was Co-Chair of the Orange County Bar Association Elder Law Committee from June 2017 through June 2018.  She published the article "Preserving Social Security and Medicaid Benefits with an ABLE Account" in the Orange County Bar Association's "The Briefs" in February 2018.  Kristine has also presented continuing education seminars on topics such as changes to estate and probate laws, ABLE accounts, and diversity.
Kristine has been an active member of the Real Property, Probate, & Trusts Law Section of the Florida Bar ("RPPTL") since April of 2015; and has held a position on the Executive Council as a Ninth Circuit At Large Member ("ALM") of RPPTL since June of 2017.  Kristine was appointed as Assistant Lead At Large Member for the Ninth Circuit in November of 2020.
Kristine often mentors law students from both FAMU and Barry Law Schools in her role as a Ninth Circuit ALM. Additionally, Kristine also serves on the Scholarship Committee for the Central Florida Real Estate Attorney's Council.
Kristine joined Barrister Law in 2020 where she focuses her practice in the areas of estate planning, probate, and guardianship.
Kristine's direct phone number is 407-743-1100.