Matthew Rygh, ESQ., Partner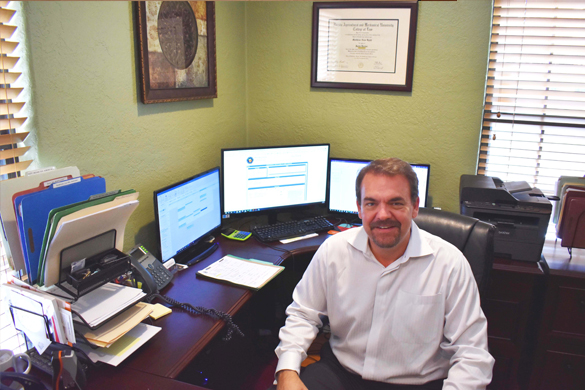 Matt Rygh is a strong and dedicated advocate for his clients. His professional philosophy is that every client deserves his undivided attention. Matt takes on cases he is qualified and skilled to handle, and he is never intimidated by other attorneys or their tactics. As a Senior Partner at Barrister Law Firm, his goal is for his clients to benefit from his skills, commitment, and education. Matt decided to open his own practice so that he could more readily apply his professional philosophy and goals to every case he handles. He has dedicated his career to helping people who have real life issues; as such, Matt specializes in areas including criminal defense, family law, probate law and civil litigation. He is a licensed attorney in Florida and is admitted to practice in all Florida Civil and Criminal Courts, as well as Federal cases before the U.S. District Court for the Middle District of Florida.
Matt recognizes that every client has various and specific legal needs. There is no such thing as a "cookie-cutter" legal case. He listens closely to his clients' needs and desires in order to set case goals and establish a solid plan to reach those goals; he values open communication with his clients.
Matt learned of his desire to become an attorney while representing himself in divorce proceedings in which his ex-wife hired a well-known defense attorney in an attempt to obtain sole custody of his two children. He succeeded in defending his rights by winning joint custody of his kids, and without the assistance of legal counsel. This eventually lead him to seek a law degree. Matt attended undergraduate school at the University of Phoenix where he obtained his Bachelor's Degree in Business and finished in the top of his class. He went on to graduate with high honors from Florida A&M University College of Law, ranking third in his graduating class and Magna Cum Laude. While in law school, Matt was accepted to a position with the Honorable John Antoon, a renowned Federal Judge for the Middle District of Florida, during which he was instrumental in assisting the judge.
Matt has a diverse life and work experience, having grown up in Simi Valley, California and also attending high school in Germany where he spent several years. He speaks fluent German.
Matthew's email address is Matt@BarLaw.com and his direct phone number is 407-205-2906.