Correan Canada, Family Law Paralegal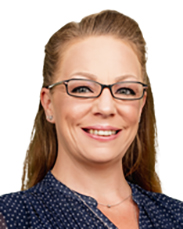 Corrie Canada is a Family & Criminal Law Paralegal with Barrister Law. She graduated from Valencia College where she earned her Associate Degree in Paralegal Studies specializing in both Litigation and Transactional law. She has been a Florida Registered Paralegal since 2018 and is an active member of both the Orange County Bar Association and the Central Florida Paralegal Association. She plans to return to school to obtain her bachelor's degree in Paralegal Studies at the University of Central Florida and is currently studying in preparation for the Certified Paralegal exam.
Corrie is a 3rd generation Central Florida native who stays active in her community by volunteering with multiple organizations in the central Florida area.
Corrie enjoys helping others and spending time with her family. In her free time, she enjoys being outdoors as she is an avid Disc Golf player and beach lover and can often be found searching the Orange County Library for new books to read.
Corrie's direct phone number is 407-955-4047.