Massiel Guillen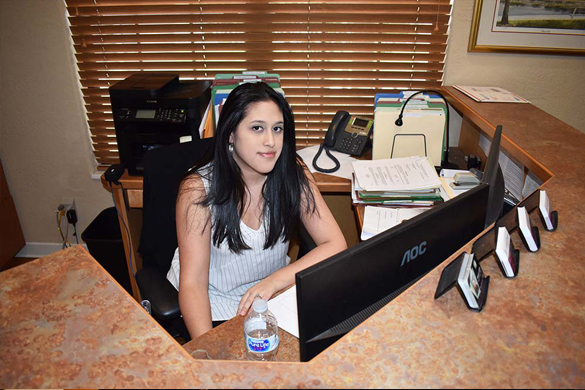 Massiel Guillen is a family and criminal law paralegal with Barrister Law Firm. She graduated from Cypress Creek High School, and later went on to Valencia College where she earned her associate degree in Paralegal Studies. She plans to return to school and get her bachelor's degree at the University of Central Florida.
Massiel was born and raised in Queens, New York to Chilean and Ecuadorian immigrants and she and her family relocated to Central Florida in 2005. Being a child of Latin American immigrants, she reads, speaks, and writes fluent Spanish. Before her career at Barrister Law Firm, she worked in theme parks and as an administrator for her family's construction company processing payroll, drafting contractor quotes and handling accounts receivable.
In addition to her legal work, she is a proud member of the International Thespian Society and the Orange County Bar Association. She enjoys reading and is an active participant in the performing arts.
Massiel's email address is Massiel@BarLaw.com and her direct phone number is 407-326-6387.